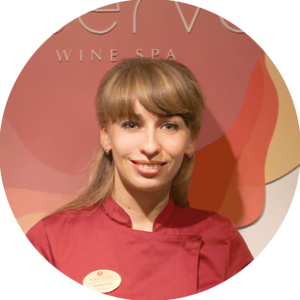 CRISTINA
therapist
Cristina's charming smile will induce a sense of well being as soon you will discover the Riserva Wine Spa. Cristina is paying attention to every little detail. Her priority is to make sure the guest will find in Riserva the experience he wishes for. That is why Cristina will be there for you at any time you need her and will be more than happy to help you, keeping her smile large and bright. She was born in Ukrain and she moved to Oradea where she gets a Master Degree, specializing in Kinesitherapy.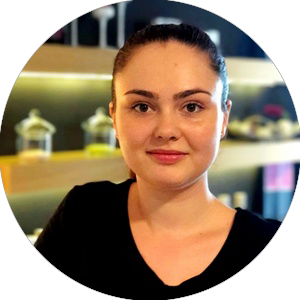 ALEXANDRA
therapist
A very communicative person, passionate about reading and traveling.  She graduated in Physical Therapy and Special Motion, with a Master degree in Physiotherapy and functional rehabilitation. She learned in Portugal several massage techniques: therapeutic, sportiv, lymphatic, cyriax etc.
After the Master degree, she studied global postural reeducation, melotherapy, limb musculoskeletal imagistic pathology and other trainings to improve her knowledge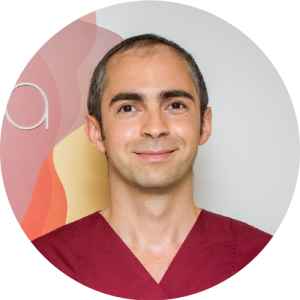 CLAUDIU
manager
Claudiu, the Spa Manager, can tell you the names of all 206 bones and 640 muscles in the human body. After all this, he gets to work on them. He is very professional and NO, you cannot take him home.
Claudiu graduated with honors:
Faculty of Medicine and Pharmacy Oradea, specialized in Balneo-Physio-Kinesitherapy
Masseur Course at ANATECOR Oradea, specialized in Reflexology, Acupressure and Physiotherapy
Kineziotapping Course-Cluj-Napoca
Foot Biomechanics Course- Timisoara
Manual Therapy Course in articular pathology of the lumbar spine- Bucharest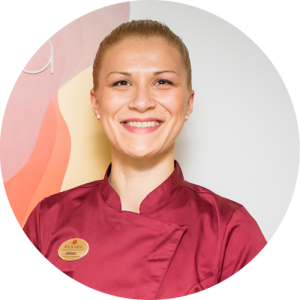 INGRID
therapist
Ingrid is the most relaxed person that we have known. She is discreet, but with a positive vibe that spreads around. Any therapy you have with Ingrid will guarantee your wellbeing. She has artistic ambitions- she graduated from the High School of Art, but her passion for beauty found its perfect answer at the Professional Academy of Oradea, where she specialized as a Technician Masseur.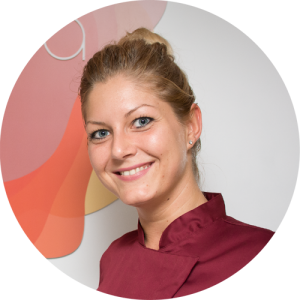 ANDRADA
therapist
The Andrada's dream is to save the world; therefore, when she is not healing the Riserva guests from worries and stress, Andrada is involved in volunteering with children with motor problems. Her mission is a hard one, but she's got good training in this field:
Master Degree, specializing in Kinesitherapy
BA in physical education and sport, specialization Kinetotherapy and Special Motion Physical Therapy
Massage and complementary techniques (Swedish, Reflex, shiatsu), adapted physical activities